Search:




16.08.2019 Cefriticate ISO 9001:2015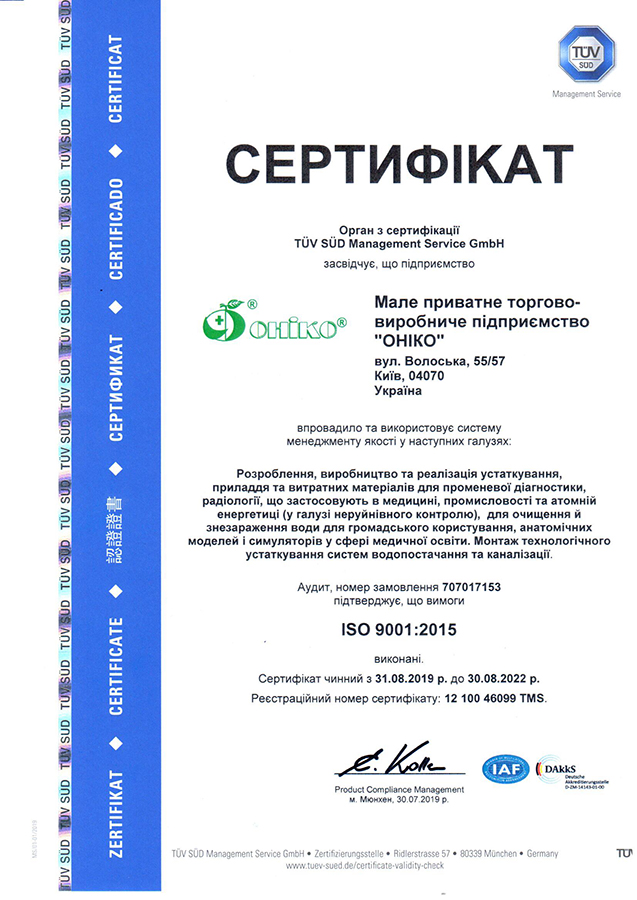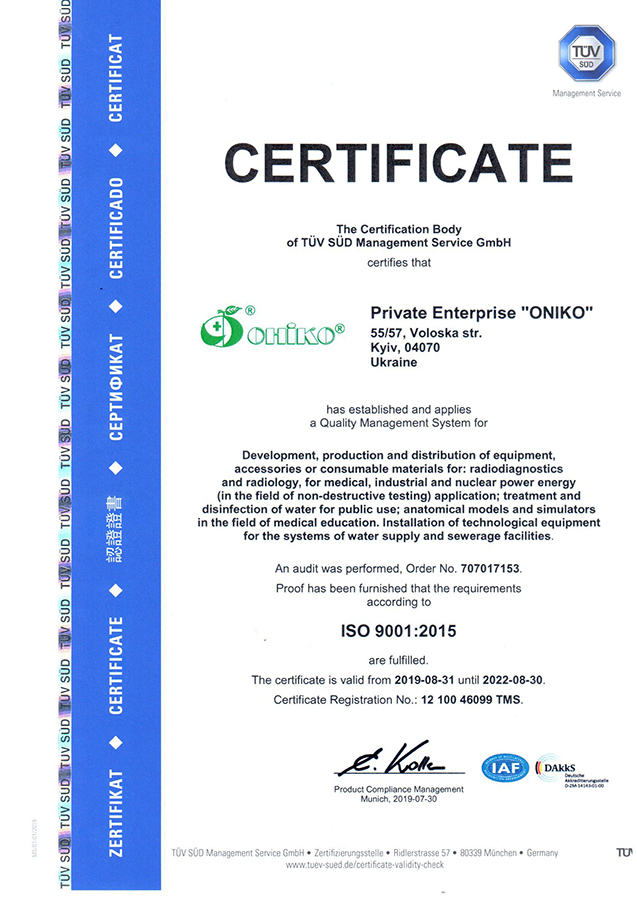 ---
25.09.2018 AQUA UKRAINE - 2018

ONIKO company will take part in the XVI International Water Forum. 6-8 November 2018. IEC. Kyiv. Booth E7-6, pavilion ¹3.
---
06.03.2017 Updated CE Certificates
Updated and expanded CE Certificates for Radiation Protection from ONIKO company
---
24.01.2017 World Medical Forum MEDICA 2016.

ONIKO-Europe Company participated in the World Medical Forum, MEDICA 2016. Germany. Dusseldorf. 14-17 November 2016.
---